Setting Up Users
1. Login to admin page with valid credentials.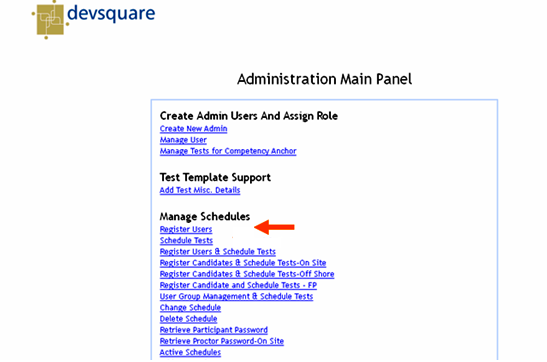 2. Click on Register users in Admin page.

3. Click on
here
link to download the sample MS excel file.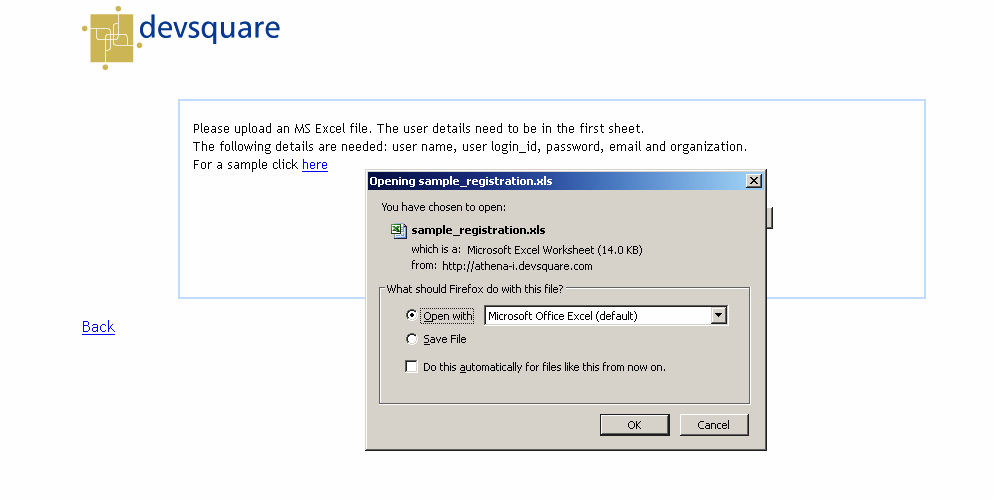 4. Open the excel file enter corresponding user details and save the file. Make sure you assigned the testname correctly
5. Save the file locally in the computer.

6. Browse and select the saved excel file.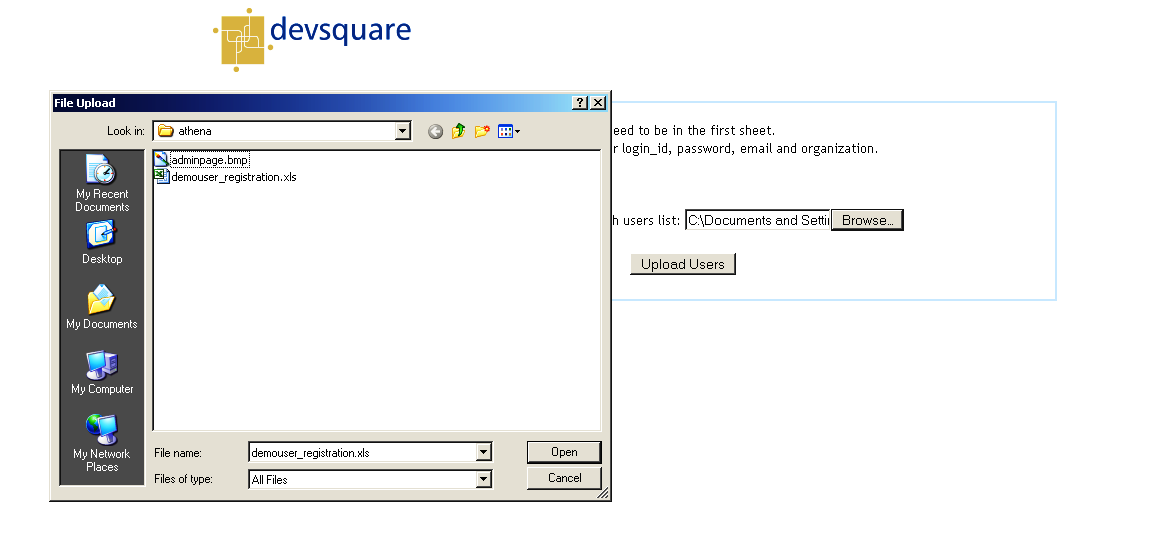 7. Click on Upload Users to upload the excel.
On submitting file a success message will be displayed.